Fostering and promoting a philanthropic company culture where employees are proud to RISE up and help make a difference in local communities
The RISE Award was founded in 2019 by Revolution Technologies, LLC in tribute to founder and CEO, Mr. Ted Parker. As an avid believer in giving back to his community, Ted has spearheaded many initiatives and helped various local charitable organizations, ultimately strengthening our neighborhood and helping to improve the lives of those in our community. His passion for giving back has become a core part of what we do at Revolution every day and now we are honored to give others an opportunity to showcase their contributions as well as reward our workforce for their own community involvement. The RISE Award for community service is based on volunteer performance, leadership potential, and participation in one or many local community engagement initiatives.
The Parker Foundation for Autism and Child Development
The Parker Foundation for Autism and Child Development was founded to enrich the lives of and bridge the gap between children with Autism Spectrum Disorders and related disabilities, their families, and the community in which we live. This organization funds, plans, and facilitates educational sessions, sports, and arts programs utilizing our community resources.
Feed the Families was founded by Revolution Technologies in partnership with The Parker Foundation. This organization is located in the heart of Brevard County, FL, and is a charitable event dedicated to helping feed those in need for Thanksgiving. With the dedication of our volunteers, staff, and partners, we strive to make a difference in the lives of everyone in need within the community by providing Thanksgiving Dinner. Learn more by visiting www.thefeedthefamilies.com.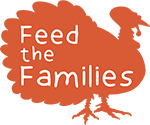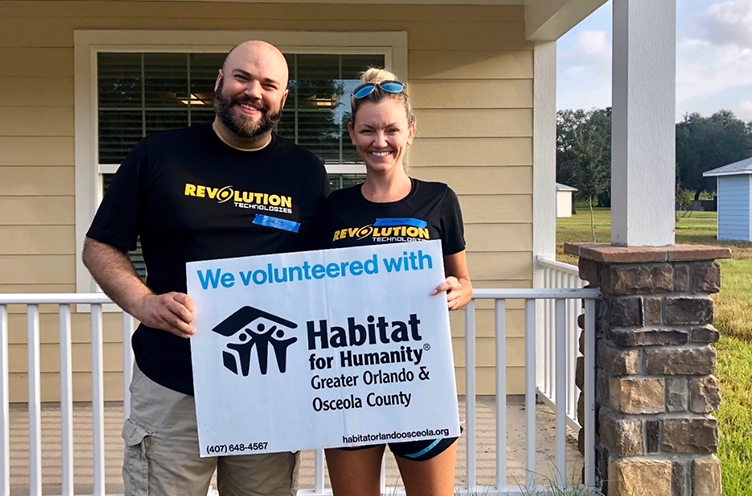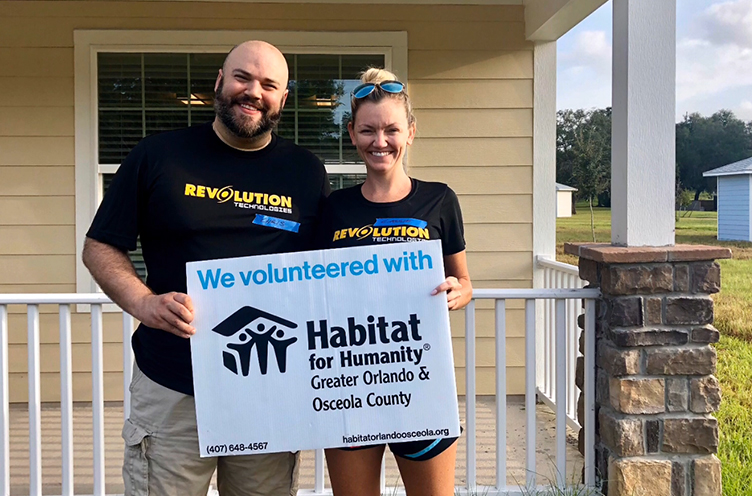 Revolution is proud to partner with Habitat for Humanity across the country to help build homes for families in need. We look forward to our annual Habitat builds, getting to meet the families moving into the new home, and making a difference in our community one nail at a time.

Our employees are passionate about animals! We partner with SPCA on a national and local level to help sponsor adoption fees, collect and donate items that shelters are in high-need of, and we even come out to our local SPCA shelters to wash, walk and feed the animals.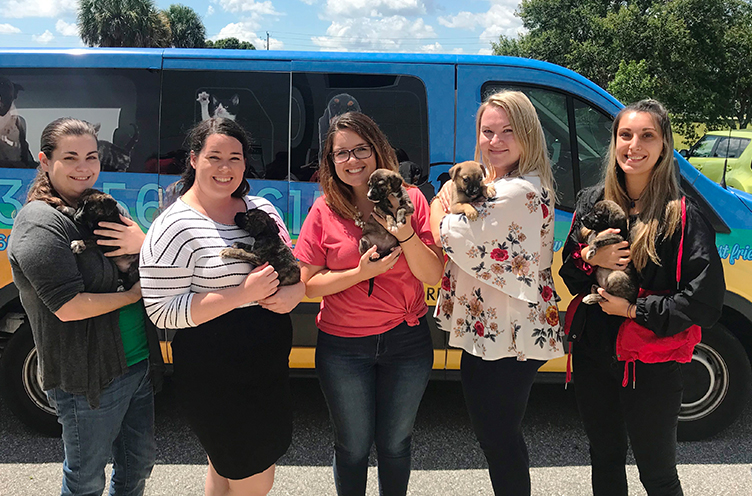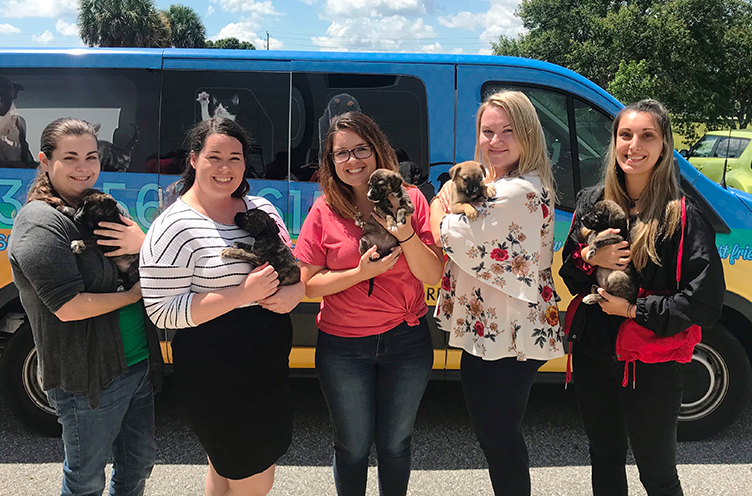 Scott Center for Autism Treatment
Being headquartered on the Space Coast of Florida has given us the unique opportunity to work with a number of nonprofit organizations. Our largest initiative is the Scott Center for Autism Treatment housed at the Florida Institute of Technology. We support three very important goals: treatment of autism, the discovery of new treatment methods, and training of therapists, parents, and teachers. According to the Centers for Disease Control, 1 in 68 children is being diagnosed with Autism Spectrum Disorders. The Scott Center provides research supported interventions that build language skills, reduces the core symptoms of autism, and improve daily functioning.

Another initiative is our focus on neighboring universities. The Florida Institute of Technology, a University in Melbourne, Fl, invites us every semester to help juniors and seniors with mock interviews. We give graduating students feedback on their resume, how to answer interview questions, what their body language is saying, and how to dress professionally. Our executives also participate in their Visiting Lecture Series and sponsor their Shark Tank program.

Community