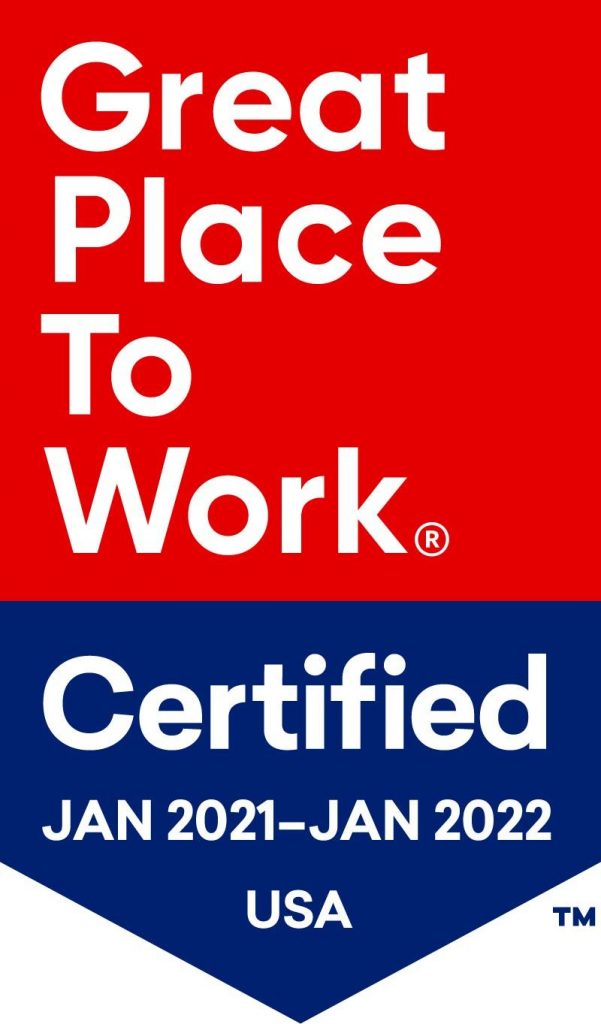 We are so excited to announce that Revolution has been certified as a Great Place to Work!
Great Place to Work is the global authority on workplace culture, employee experience and the leadership behaviors proven to deliver market-leading revenue and increased innovation. We help companies around the world survey their employees, benchmark their results, identify gaps and improve their workplace culture.
We are so grateful for the culture, work ethic and atmosphere our employees have created and furthered over the years, and are immensely proud of all of our teams' accomplishments.
What do our employees have to say?
Christian Greene, Special Operations Support, explained what he enjoys most about working for Revolution. "It feels like one, big family here and everyone really is a team player." Daicy Riccard, HR Coordinator, said what she loves about the company is the culture. "At Revolution, everyone has respect for one another. There is a lot of employee engagement and opportunities for advancement, which gives employees a growth mindset and incentive to continue to strive to do the their best every day."

We asked Vice President of Operations, Kevin Burke, what his thoughts were about this amazing achievement and he said, "I am incredibly proud of all the Revolution team has accomplished during one of the most challenging times in recent memory. Achieving the employee-driven Great Place to Work certification during this challenging time is a testament to the quality, consideration, and positivity of our people. This great culture permeates through all our interactions resulting in happy, satisfied associates, clients and consultants."
The company's people-centric culture is reflected in the both the words and attitudes of the employees that work here. As the famous quote goes: "If you find a job you love, you'll never work a day in your life."